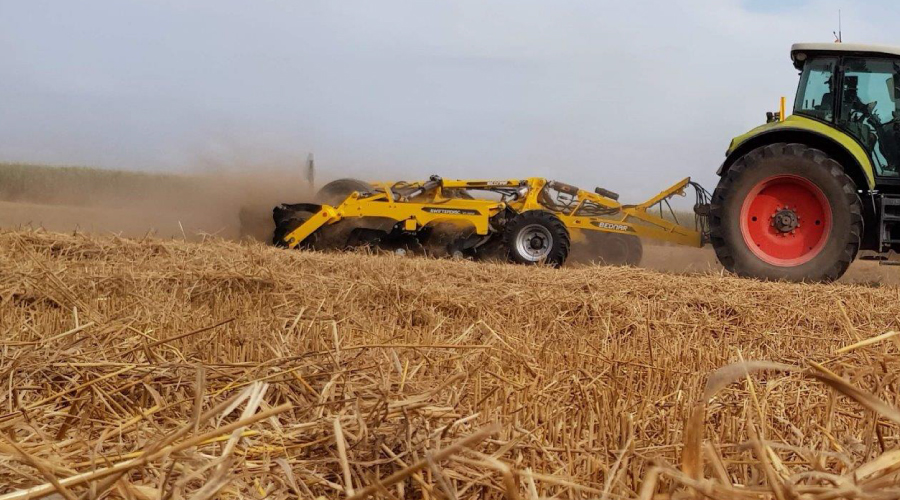 Under pressure to work large areas of crop stubble? Hampered by a fire ban, and high volumes of straw?
The overlap between harvesting, working stubble, and sowing new crop seems to merge into one frantic blur at this time of the year.
The Bednar Swifterdisc is proving nationwide to be the most versatile, high performing speed disc on the market. Twin-disc mounting for double the trash clearance, aggressive fluted 'Soil Razor' discs, and the only true 'zero bounce' design allows consistent working depth at high speeds of 15km/h plus, all day, every day!
Do more hectares in a day, burn less fuel, and preserve your soil structure!
Get post-harvest stubble worked quicker than ever before, at home in hill country or flats this machine is the high-speed alternative to a power harrow, The SwifterDisc ticks a lot of boxes for farmers and contractors wanting to reduce costs while improving soil structure.
Key features:
520mm discs for intensive cutting and mixing of crop stubble
SKF disc hubs with 4-rib sealing for zero maintenance
3m –12m working widths to suit every sized tractor and operation
Front support wheels and integrated transport axle ensure stability and deliver perfect uniform working depth at speeds of 15km/h and more
Sounds like a machine you could benefit from?
Give our product specialists a call on 0800 424 100 to hear the full specs and to arrange a demo!