No more greasing disc bearings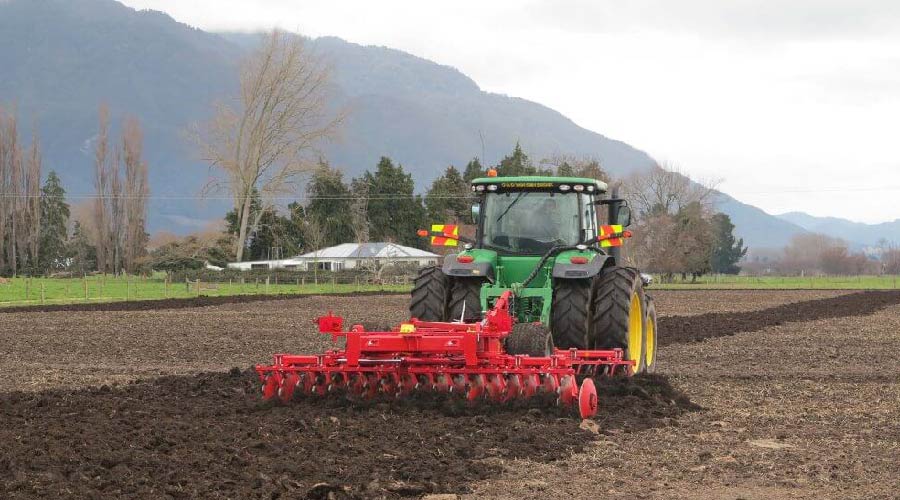 NZ's #1 selling 3.0mtr offset disc just got better!
Growing crops is a lot about timing.  With weather windows sometimes sporadic and unpredictable, it's important to get the groundwork done, so when the time is right to sow you are ready.
With the latest 'DuoCone' sealed, oil bath gang bearings, the laborious task of regular greasing just disappeared!  Add to this class-leading weight per blade for the toughest thatch, full hydraulic functions, and wide flotation wheels, these discs are equally at home breaking in steep hill country or flat cropping ground.
Compact footprint to follow the steepest, sharpest contour, transform your hill country discing with NZ's no. 1 selling 3.0mtr Offsets!
Sounds like a machine you could benefit from?
Spend more time discing, and less time greasing or repairing. These are a seriously well-built set of European offsets for the larger farmer, at a serious price!
Give our product specialists a call on 0800 424 100 to hear the full specs and to arrange a demo!